North Carolina State Parks
     The Stone Mountain State Park is located just off Highway 21 between Elkin and Sparta. From the Lake Norman Area, take I-77 north to exit 83 (Hwy. 21 bypass). Continue north on Hwy 21 until you see the sign for Stone Mountain State Park. It will be a left turn and from there just follow the signs.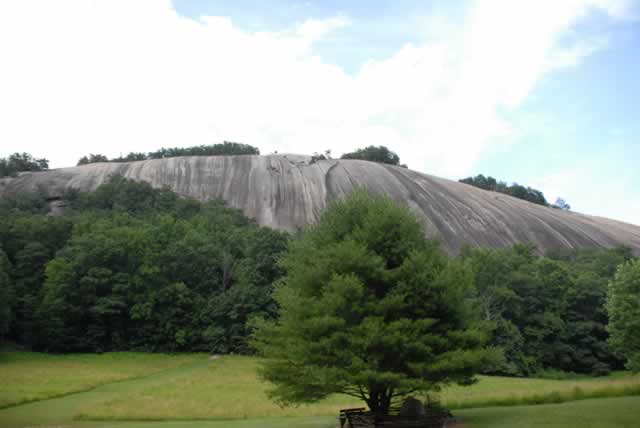 When you enter the park, one of the first things you will come to is the Visitors Center. I suggest you stop in and visit the Visitor's Center. The building is a little confusing, go up the stairs to the 2nd floor, or use the ramp at the upper side. The people there are very friendly and there is a lot of information about the park. There are also displays about the history of the area and you can get a map.