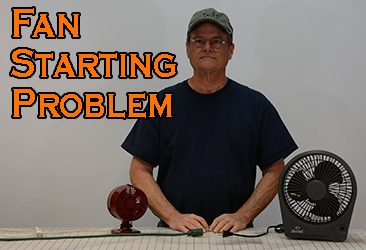 Fan Starting Problem
February 5, 2022
Do you have a fan hat starts slow or won't start? This video can help you with your Fan Starting Problem. It focuses on small desk or table top fans but will often work to repair larger fans.
We start be demonstrating 2 fans that have a problem. Fan 1 will not start on it's own and fan 2 will start but there is noise it should not be making. We also warn of the danger of using these fans. If a fan is turned on and does not start, it can get hot to the point of starting a fire. The small one does start but the noise will get worst in time and cause the motor to bind up and not turn. Both can be very dangerous to use.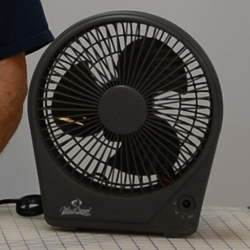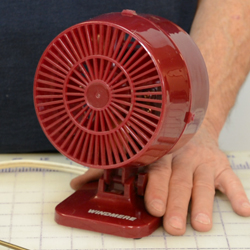 The fan starting problem with both fans is lack of lubrication. Most of the time this is caused by running the fan a lot but not always. I will show how I removed the fan motors and lubricate them. I recommend 3 in 1 oil but most any light oil will work. I don't recommend WD-40 but it will work. If you use WD-40, don't spray it directly on the bearings. If you do there will be overspray on other parts that attract dust and dirt. It is best to spray it into a small cup and use something to apply a small amount to the bearings. The video will show where to apply the oil.
After applying the oil, you may need to turn the fan blades by hand to help the oil get into the bearings. When you first turn the fan on, it may still start slow. This is normal because the oil is still working it's way into the bearings. As the fan runs you will likely hear it speeding up at the oil works it way into the bearings. The next time you turn the fan on it should start much better.
Thank you for visiting and have a great day.

This video is NOT sponsored. Some product links are affiliate links which means if you buy something we'll receive a small commission.

You can purchase 3in1 oil here: https://amzn.to/2ZP0qlm

Below are links to the equipment we used making this video.
Nikon D7100 DSLR
GoPro HERO9 Black:
Rode Wireless Go Microphone
Neewer LED Video Light kit
We also have a new camera, a Canon 90D, we will be making 4K video with this camera

Please give this video a THUMBS UP and SHARE it with your friends.
Please LIKE and SUBSCRIBE Support from viewers like you is what keeps us going.
Thank you for your support.

Visit us on Facebook:

The focus of our YouTube Channel is to help you save money by doing things yourself!

Please visit our new YouTube Channel
Bucket List Time with Ann and Wayne

Back to our BLOG's

Thank you