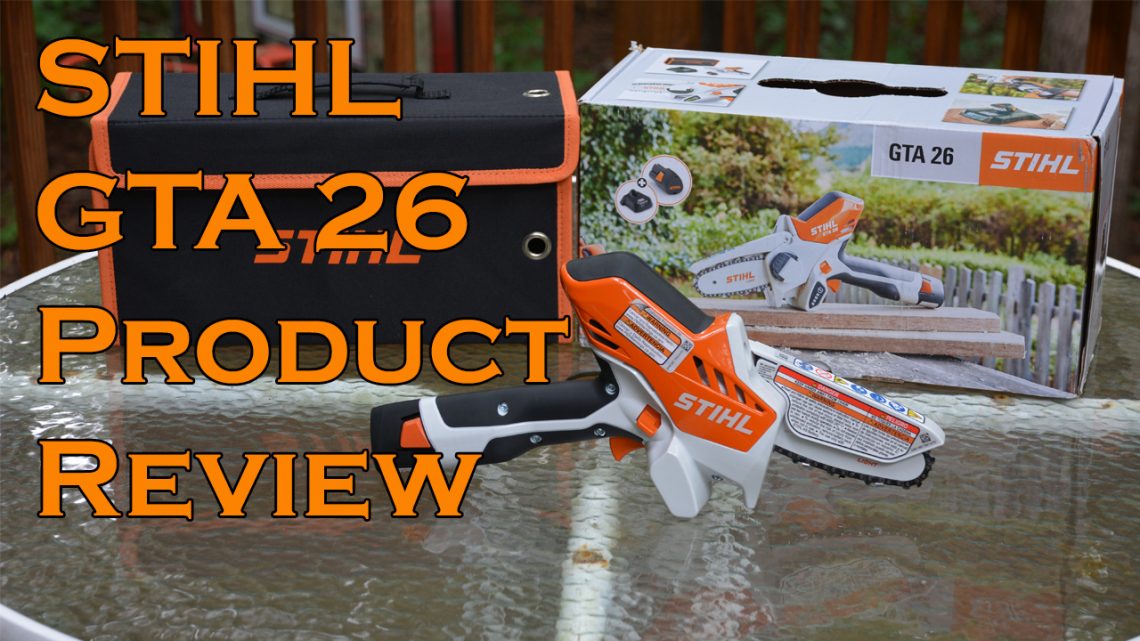 Stihl GTA 26 Battery Powered Garden Pruner
February 5, 2022
We reviewed the Stihl GTA 26 and found it to be very handy. We start with opening the box and and showing all the parts to the Stihl GTA 26 Battery Powered Garden Pruner Set. It includes the mini chainsaw, 1 battery, charger, oil for the bar, and a carry case.
I start by talking about the instruction manual. I recommend you read the manual and the warnings. If you have ever used a chainsaw or some similar device you will not learn much BUT there may be a warning that you did not know about. PLEASE be safe and read the warnings. Our video will walk you through setting up and using the tool but reading the instructions are still recommended.
Next we charged the battery and the video has more information about the light on the charger. The mini chainsaw does NOT have a reservoir for the chain oil. We will demonstrate how to add oil to the chain and how often. This is a very important step due to the fact that it does not have an automatic oiler.
The chain does not need any tools to adjust and / or remove / install the chain and bar. I will show how this is done and it is very easy. From here I move on the demonstrating using the Stihl GTA 26 Mini Pruner. I start by pruning a over grown bush and this mini pruner makes it very easy. Next I move on to cutting some larger wood and it handles it well. This chainsaw is not intended for cutting trees unless they are very small. The largest thing I show cutting is oak about 4 or 5 inches in diameter. This is not a full size chainsaw but for it's size it did very well.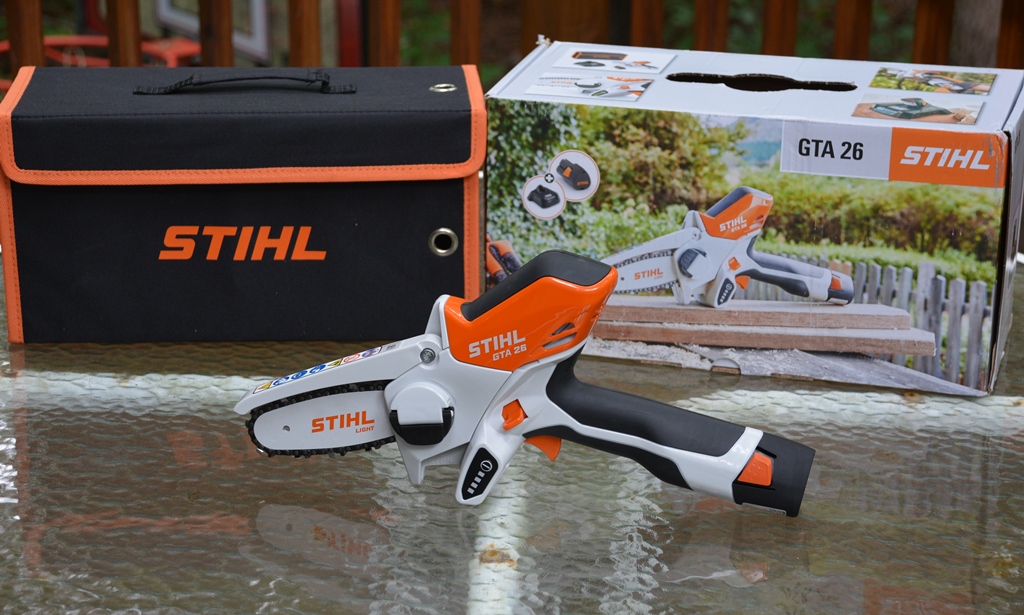 After the demonstration I move on to my final review. Please watch the video at Stihl GTA 26 for the full review. I do recommend this tool and I plan to use it a lot around the house.
Thank you for visiting and have a great day.

This video is NOT sponsored. Some product links are affiliate links which means if you buy something we'll receive a small commission.

Below are links to the equipment we used making this video.
Nikon D7100 DSLR
GoPro HERO9 Black:
Rode Wireless Go Microphone
Neewer LED Video Light kit
We also have a new camera, a Canon 90D, we will be making 4K video with this camera

Please give this video a THUMBS UP and SHARE it with your friends.
Please LIKE and SUBSCRIBE Support from viewers like you is what keeps us going.
Thank you for your support.

Visit us on Facebook:

The focus of our YouTube Channel is to help you save money by doing things yourself!

Please visit our new YouTube Channel
Bucket List Time with Ann and Wayne

Back to our BLOG's

Thank you