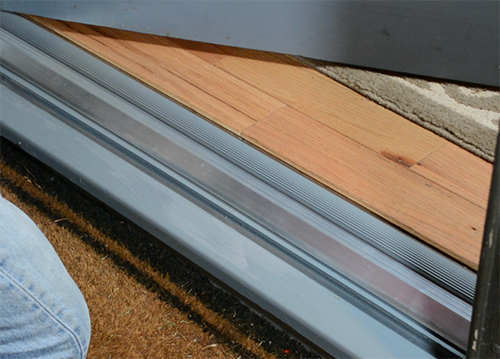 How to fix a draft under a door, Cold weather is coming! does you door leak air?
September 10, 2022
Do you have a exterior door that leaks air at the bottom, we did, and this video is about How to fix a draft under a door. We had the carpet removed in our living room and replaced with hardwood. The installers needed to trim the bottom of our front door, to clear the hardwood, because it was higher than the old carpet. They trimmed the door, but that left a gap between the bottom of the door and the threshold. They did not correct this problem they created. As a result there was about a 1/2″ gap below the door.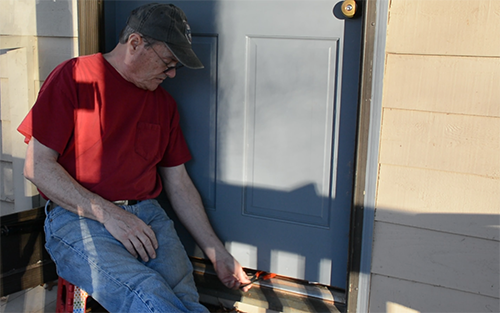 In this image you can see me sliding the handle of my duckbill pliers under the door, with the door closed.  This should never happen.  We had a serious draft under this door.  
In the video I show removing the old threshold, and then I had to build up the base under it before installing the new one.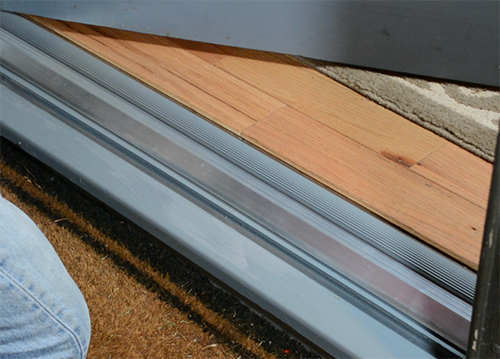 This is a relatively easy repair.  You may see me using tools you don't have but this can be performed with a few basic tools.  You need a hammer, something to pry with (large screwdriver, crowbar etc.) phillips-head screwdriver and a saw (a hack saw will work fine).  If you have a gap as large as we had, you may need some wood or similar item to build up the base.  If weather is a problem, you may need some calk to seal out water..

The biggest problem we had was installing the rubber strip on the aluminum base.  The video will demonstrate the technique we used to install it.  You can view the video here: How to fix a draft under a door.