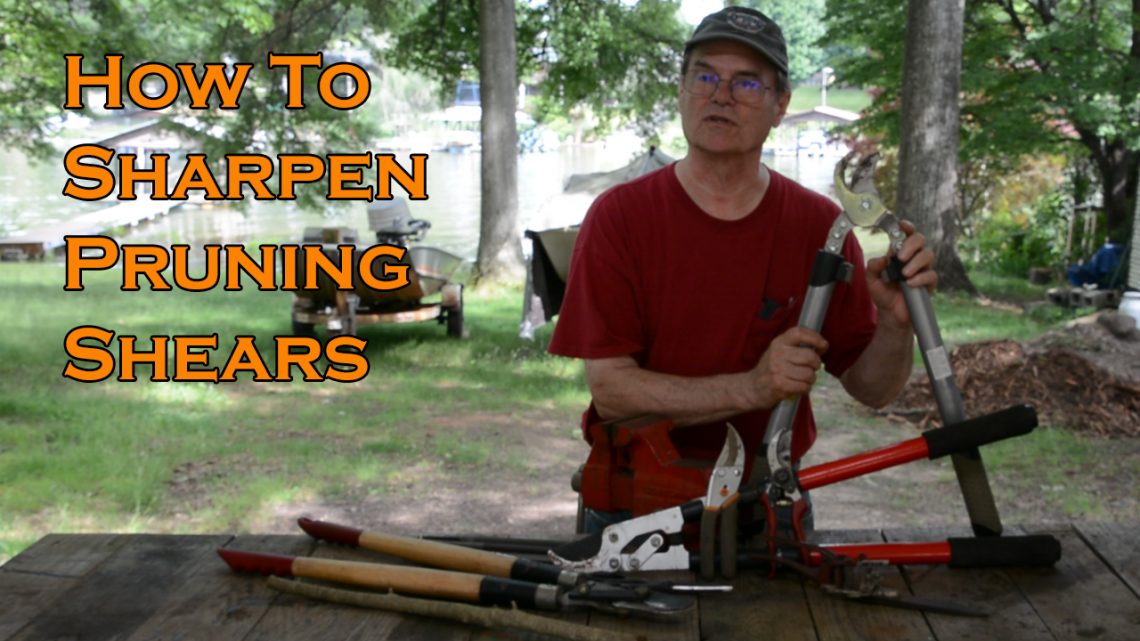 How to Sharpen Pruning Shears
February 7, 2022
Spring is coming and gardening time will be here soon. In this video I will teach you how to sharpen pruning shears. Sometime called Garden Shears, Bypass Loppers or Limb Loppers. They are easy to sharpen but you need to know how to sharpen each edge because they are different.
They can be sharpened with a verity of sharpening tools. I will demonstrate using files. It is best if you have a fine grit round file and a flat file. They will be used in different areas. A whetstone or a small belt sander can also be used but I have always used my files.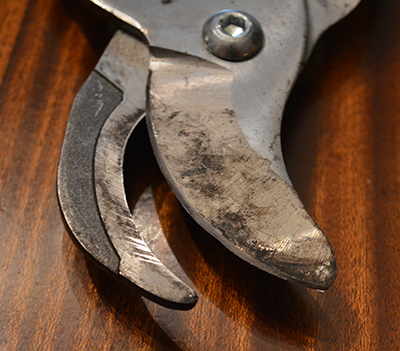 In the photo above, you can see the 2 different blades. The part on the left is sharpened like the blades on scissors. This video will show you how to sharpen scissors. However the blades on scissors are straight and this one is curved. Because of the curve the technique is different but you still end up with a squared off edge, not a sharp edge like a knife. The right side is not sharpened like scissors or a knife. It is sharpened on 1 side only. When finished you will have a sharp edge passing by a squared edge and that is what makes the cut.
If you need to sharpen your garden pruners, watch our video How to Sharpen Pruning Shears because watching the video is much better than just reading about it.
Thank you for visiting and have a great day.

This video is NOT sponsored. Some product links are affiliate links which means if you buy something we'll receive a small commission.

Below are links to the equipment we used making this video.
Nikon D7100 DSLR
GoPro HERO9 Black:
Rode Wireless Go Microphone
Neewer LED Video Light kit
We also have a new camera, a Canon 90D, we will be making 4K video with this camera

Please give this video a THUMBS UP and SHARE it with your friends.
Please LIKE and SUBSCRIBE Support from viewers like you is what keeps us going.
Thank you for your support.

Visit us on Facebook:

The focus of our YouTube Channel is to help you save money by doing things yourself!

Please visit our new YouTube Channel
Bucket List Time with Ann and Wayne

Back to our BLOG's

Thank you